Cataract Patients
Leonard Malcolm – Cataract Patient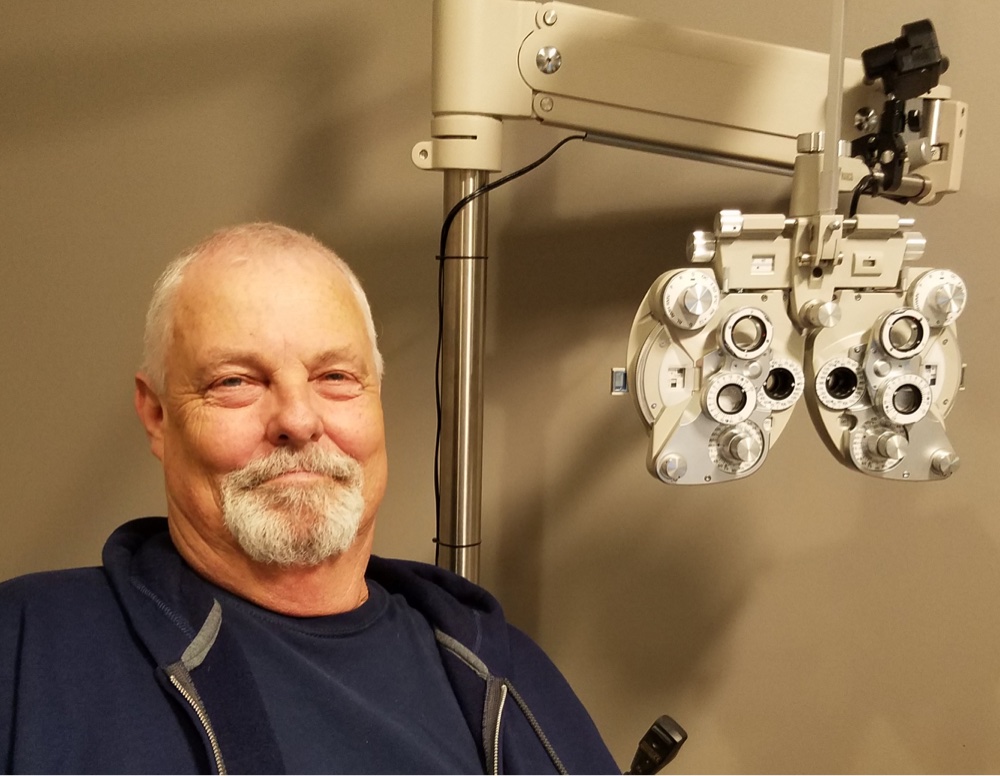 "I'm one day post-op after having my second cataract surgery, and I'm amazed. Looking around now, I'm really surprised about how poor my vision was before this surgery. I discovered the problem about a year ago at a routine checkup. The doctor told me I had cataracts that were beginning, but they were nothing to worry about just yet.
Within six to eight months things got really bad. When driving at night, it seemed like I was driving through fog. It prompted me to make another appointment in less than a year. I came in, and they were ready to be dealt with. So we proceeded, and after the first eye was done, I knew I couldn't wait to have the second one done. I now have 20/20 vision in both eyes. So, it was quite a remarkable transition at my age.
I'm 65 years old and I never thought that I'd ever be able to see that well again. I don't feel like I need glasses of any kind anymore. I had no special lenses put in, just the standard lens, and it's been great. The staff here and the doctor – I couldn't recommend them more. I had absolutely top shelf service all the way through; very professional. They answered all my questions and concerns. It's just been a great experience."
---
Fran Bonkowski – Cataract Patient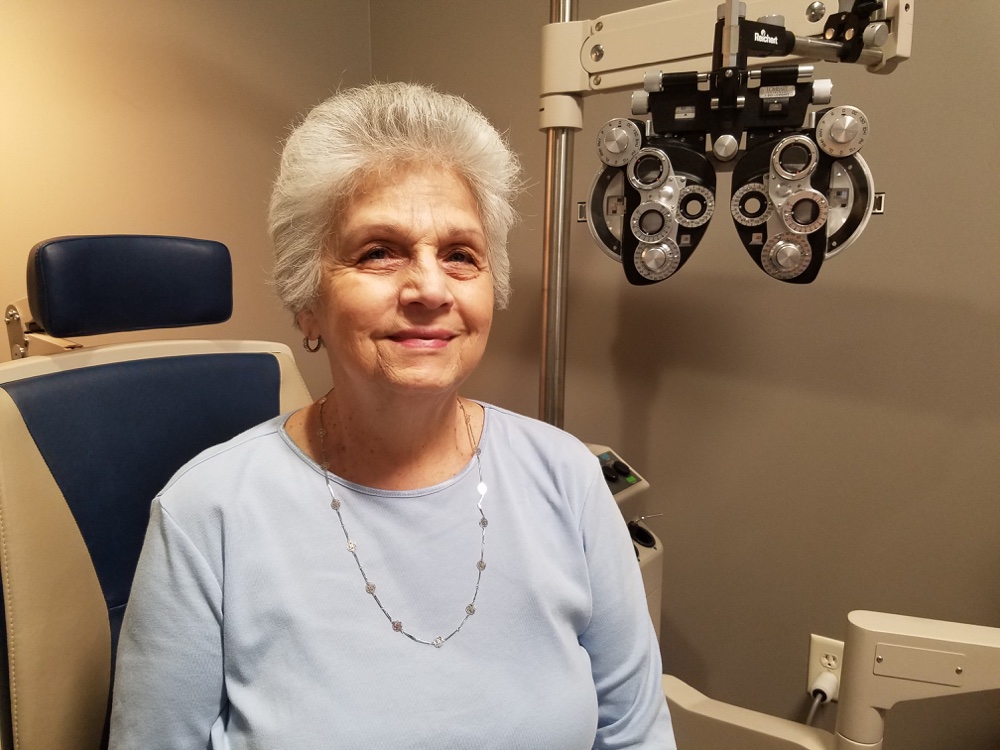 Patient Fran Bonkowski came to Advanced Eye Care via her husband who had his cataracts removed and replaced with Toric lens about five years ago. "He had a great experience with Dr. Feulner, and when it came time for me to have my cataracts removed, I had no hesitation because he had such a wonderful outcome. So, in my case, I came here because I started to see halos, had blurry vision and because I couldn't see the television. Driving was challenging. After surgery, I was able to see the television with no problem and could also see people clearly without glasses. So, I have had a great experience. The biggest change after surgery was noticing how clear everything is, and I love it."
---
Nancy Capozza – Cataract Patient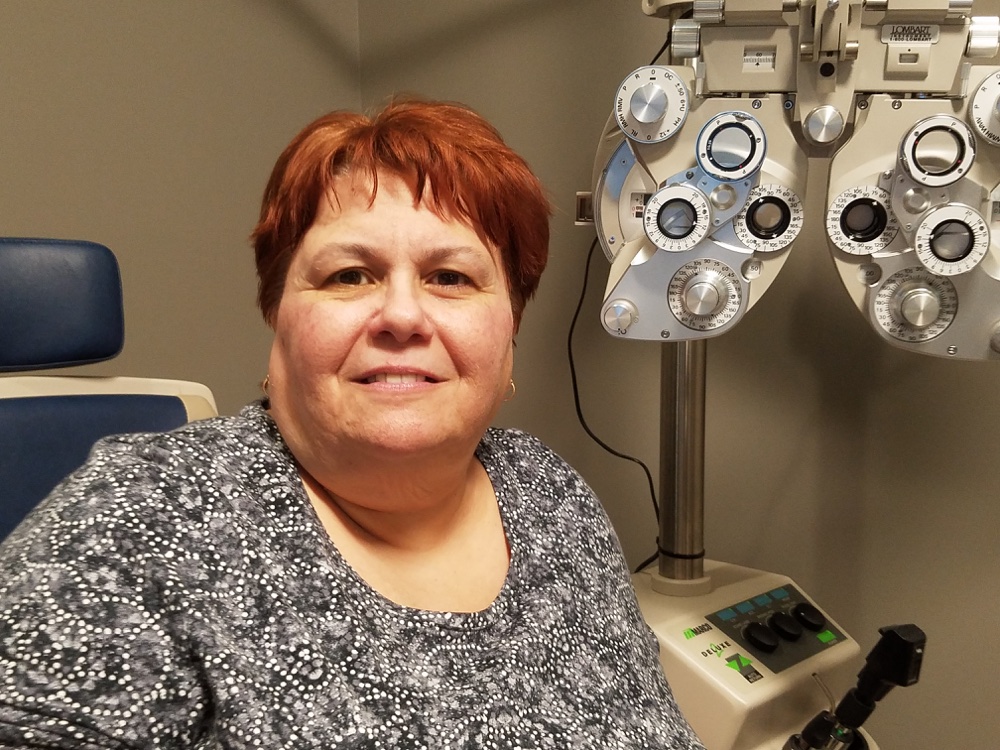 "It started in January (2019). I had full-blown cataracts that developed in two months. Very fast, very scary; I couldn't see. I couldn't drive for the last few weeks. I thought my prescription was going bad, so I went to my eye doctor and that's when she discovered the cataracts. She recommended I see Dr. Feulner. It was very traumatizing to me.
When the headlights and the sun were impairing my sight, I couldn't see in either eye. I worked but it was challenging.
I had the cataract surgery and immediately after surgery, I could see. I drove the next day and the colors were so vibrant.
The results: I love it. I can see with 20/20 vision in both eyes now, and I don't have to use my glasses anymore. Dr. Feulner is wonderful;. She is a very nice person. She checks on you and says, 'Call me any time'. She explained everything to me. Any questions I had, she answered. They also were very nice at the surgery center. I was scared and they calmed me."
---
Richard Fox – Cataract Patient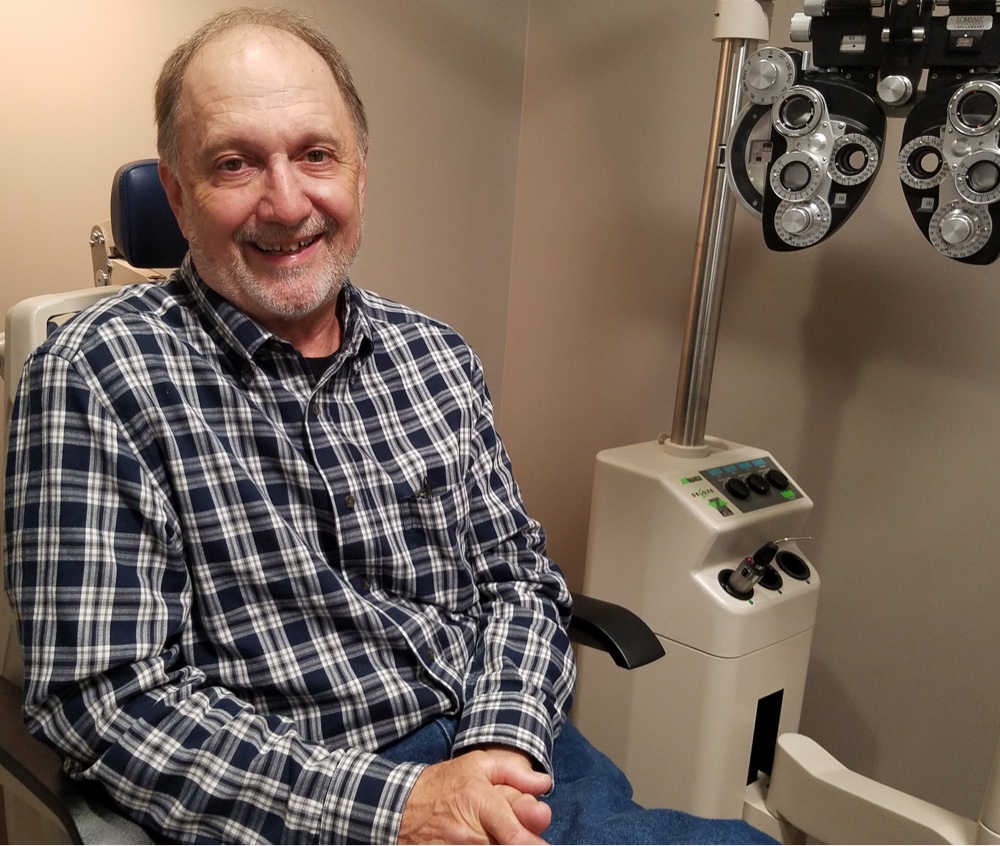 Richard Fox had a cataract in his left eye that was blinding to the point where he lost most of his vision. "So, I came to Advanced Eye Care to see Dr. Feulner and was very pleased with her expertise, the operation and the professionalism of all the people I met," he explains." My expectations for vision have been remarkably exceeded, and my sight is better than I ever thought it could be. I am very pleased and certainly would recommend Dr. Feulner to anyone that has this condition."